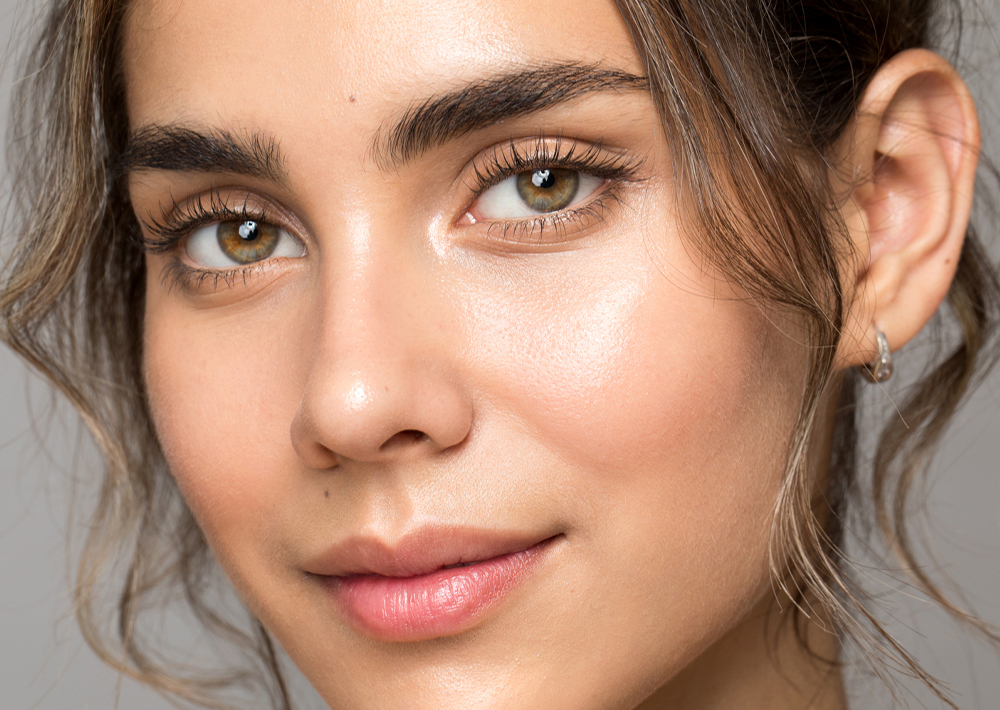 Bold & Beautiful Brow Tinting in Plymouth Meeting, PA
Whether you spent hours on your makeup or just walked out the door bare-faced, you should feel confident every hour of the day. As one of the most prominent facial features, perfect brows are the first step toward all-day confidence. So, if you're unhappy with your natural brow color, whether they're too dull, dim, or just don't match your new hairdo, we're here to help.
At Viviane Aires, we offer a wide array of brow shades, so you can ditch the eyebrow pencil and enjoy effortless, flawless brows. And if you're more of the spontaneous type, don't worry, Bonita! Our eyebrow tints are semi-permanent, so your shade can always matches your mood.
Enhance Your Natural Look with Customized Brow Tints
Benefits of Brow Tinting
Although no two brows are the same, there's nothing wrong with wanting to enhance them. Our brow experts can help you choose the perfect tint to complement your skin tone, hair color, and more. And, if you want a complete brow transformation, we offer brow waxing to shape and further define your next sassy side-eye, awestruck surprise, or joyful smile.
With eyebrow tinting at Viviane Aires Skin Wellness, you can expect numerous benefits, including:
Our Brow Offerings
Brow & Lash Tinting
Brow Lift & Lamination
Brow Lamination & Tint
$115
Brow Lamination, Tint & Shape
$145
Elevate Your Look: Frequently Asked Questions About Brow Tinting
How does brow tint work?
Brow tinting uses semi-permanent dye to darken brow hairs for a fuller, more defined look. You can customize your brow shade to match your hair color, complexion, and other features so your new and improved brows look natural.
The dye is applied to your eyebrow first with the grain of the hair, then against the grain, ensuring that your brow is completely covered. Once the shade reaches the optimal color, we'll wipe away the excess with a damp paper towel, and beautiful, bold brows will be your new normal.
How long does a brow tint last?
Depending on how fast your hair grows, you can expect your brow tint to last anywhere from four to six weeks. For more questions about maintaining your eyebrow tint, call us at (215) 787-7742.
Does brow tint fade?
You'll notice results immediately after your appointment, and the color will gradually fade, similar to how your hair color fades after highlighting or dying it.
What is a lash lift?
A lash lift is a cosmetic treatment that lifts and curls your natural lashes, making them appear longer and fuller. The process involves applying a special solution to your lashes that lifts them from the root, creating a natural-looking curl that lasts for several weeks. Unlike lash extensions, a lash lift does not require any additional lashes to be added. This treatment is perfect for those who want to enhance their natural lashes without the upkeep of extensions. A Lash Lift and Tint is the perfect way to temporarily curl and darken your lashes. As one of our most popular treatments, lash lifts and tints are a pain-free, low maintenance and cost effective way to achieve dark and luscious lashes daily.
What is brow lamination?
Brow lamination is a beauty treatment that involves the use of a chemical solution to reshape and set the eyebrow hairs in place. This process can help to create fuller, more defined eyebrows that last for several weeks.